This week on Comm Talk by Geek Devotions, our friend Branson Boykin joins us to talk about the term "family friendly" and to discuss the launch a new monthly segment called "B's Views and Reviews" where he will be discussing Family Friendly Comics.
1:50 – Let's Meet Branson Boykin
7:56 – Commercial Break – Retro Rewind Podcast : Listen to the #RetroRewindPodcast as Francisco, Paul, and a guest host take another look at movies, video games, and sometimes TV Shows which are 15+ years old. We discuss what we like, what we don't like, and finally ranking what's a Classic, Nostalgic, or Tragic.
10:34 – What does "Family-Friendly" mean?
15:32 – What will B's Views and Reviews look like?
If you're an independent Comic Book writer, email Branson at branson.boykin@gmail.com
Theme Song: "Smile" by DJ Lebreno = https://soundcloud.com/lebreno Used with the Express Permission of DJ Lebreno
We want to give a very special thank you to the Devoted Patreon Geeks who help to support Geek Devotions on a monthly basis:
Francisco Ruiz
Adam Arciniega
Cody McGurk
Erin Straus
Andrew Markham
Paul Turner
Jacob Russel
Mike Alderman
Nathan Marchand
The Dapper Man
Dale White
Ashley Kronenbitter
If you'd like to become a Devoted Patreon Geek or learn more about the benefits of becoming one, click the link below;
https://www.patreon.com/GeekDevotions

You can do a one time gift via PayPal here
https://www.paypal.me/geekdevotions
Check out our Devoted Geek Apparel: http://teespring.com/stores/geekdevotions
Visit our Website: http://www.geekdevotions.com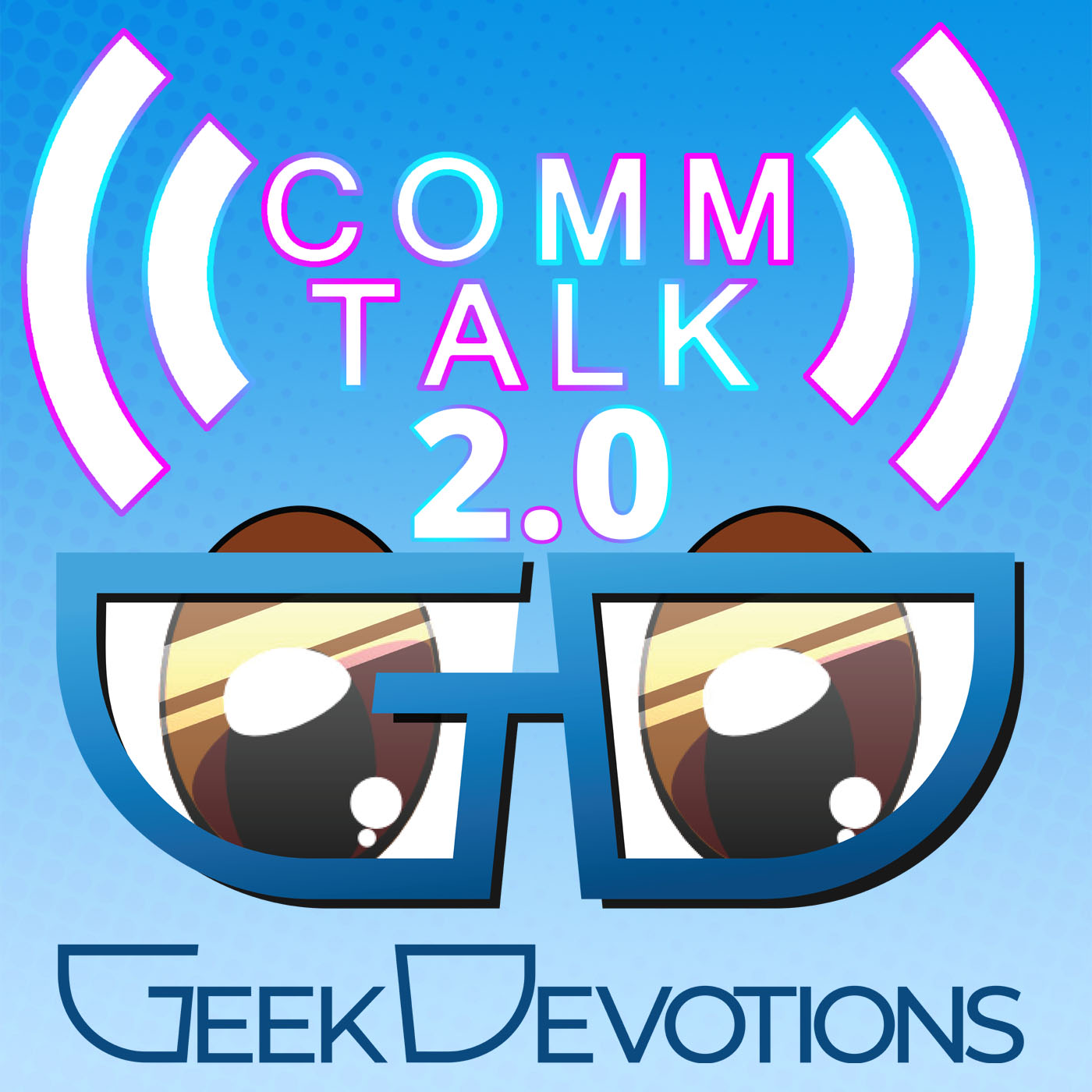 Originally Aired 5-7-2017 Welcome to the Lost Files of Comm Talk. When we transferred hosts, we lost the original 13 episodes of Comm Talk. Thankfully our dear friend, John Harju of Playing Game with Strangers rescued those files for us. In this episode Celeste and Dallas talk about our haul from Free Comic Book Day 2017   Check out Playing Games with Strangers here!
https://playinggameswithstrangers.com/ 
  Theme Song: "Smile" by DJ Lebreno = https://soundcloud.com/lebreno Used with the Express Permission of DJ Lebreno We want to give a very special thank you to the Devoted Patreon Geeks who help to support Geek Devotions on a monthly basis:Francisco RuizAdam ArciniegaCody McGurkErin StrausAndrew MarkhamPaul TurnerJacob RusselMike AldermanNathan MarchandThe Dapper ManDale WhiteAshley KronenbitterScott MinorMagicFroggi If you'd like to become a Devoted Patreon Geek or learn more about the benefits of becoming one, click the link below;
https://www.patreon.com/GeekDevotionsYou
can do a one time gift via PayPal herehttps://www.paypal.me/geekdevotions Check out our Devoted Geek Apparel: http://teespring.com/stores/geekdevotions Visit our Website: http://www.geekdevotions.com